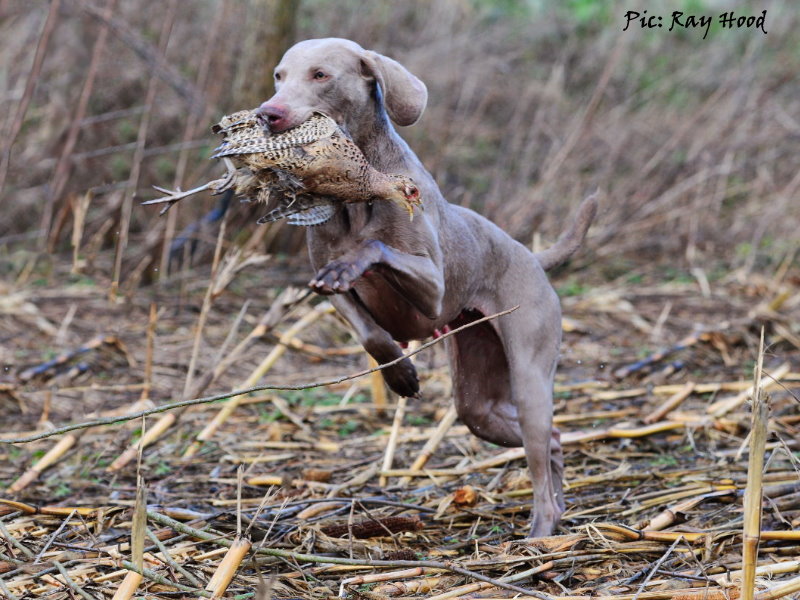 Weimaraners in The Field 2019/20:
It would be remiss not to make a few remarks to celebrate a remarkable year of success of Weimaraners in the 2019/20 season. With the frequency of updates to specialist FB trialling group pages over the course of the season, handlers and breeders in the know began to feel that season 2019/20 was going to be like no other, and was shaping up to be an extraordinary season. Casual observers actually missed the woods for the trees, because out of the woods came the team of 2019/20 amassing an unparalleled 25 awards. The most awards (including COMs) awarded in a season to Weimaraners in the UK since records began, and they began in 1955/56 with the first awards to Weimaraners in UK field trials.
Let us just pause to reflect on those two dogs in 1955/56. A Glucksmann's Ann Of Monksway (b) (dob 25/04/1954), and Maj. RM MacGibbon's Strawbridge Baron (d) (dob 22/12/1952).
In 2015/16 just two Weimaraners picked up 6 awards.
In 2016/17 5 Weimaraners picked up 17 awards.
In 2017/18 4 Weimaraners picked up 11 awards.
In 2018/19 5 Weimaraners picked up 11 awards.
And in 2019/20 8 Weimaraners picked up 25 awards, including a 1st in a Novice FT for Wroe's Bastillian Lady Kasshilde (b), and Burton's Trubon Graf Treve (d) a 1st in Open. There was a total of 8 awards in Novice, 7 in All Aged, and 10 in Open.
The annexe lists the dogs and handlers who as a group outperformed the dogs and handlers of yesteryear.
Nigel Wroe
25/02/2020
Click for pdf version Award Summary Weimaraners in The Field 2019/20